Tuesday, December 6, 2016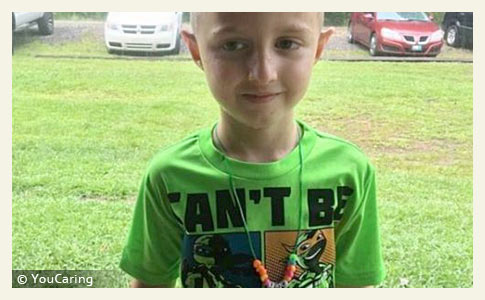 Isaiah Jacob Franklin, 6-years old, was killed by a family pit bull in Huntington.
Family Mourns
UPDATE 12/06/16:
The name of a 6-year old boy killed by a family pit bull was finally released last night. Isaiah Jacob Franklin was brutally attacked by a pit bull Friday evening at his home in the 2600 block of 9th Avenue. He later died of his injuries. The family said the dog attacked without provocation or warning. The boy's aunt, Jenni Messer, spoke to WSAZ news, but only through tears. "We want answers," she said. "We don't have them. We have no idea what happened."
In the 11-year period of 2005 to 2015, half of all fatal pit bull attacks (51%) involved a family pit bull killing a family member.

- DogsBite.org
Messer said there were three adults in the home at the time of the deadly attack. Isaiah was playing one last video game before he went to bed. Two adults were in the room with him and his mother was in the next. A
blue nose 3-year old male pit bull
, named Tiny, was also in the room with Isaiah. The dog belongs to his
mother's boyfriend
and had been living in the
household for about a year
, according to a comment written by the boy's mother on his fundraiser page.
Isaiah attended Spring Hill Elementary School in Huntington where he was in kindergarten. His classmates knew him as Isaiah, but family members called him Jacob, WSAZ reports. On Monday, the elementary school released some balloons in honor of his memory. His family is grateful for all of the support from the community. Many people, even strangers, have sent prayers and
given donations
for his funeral costs. Isaiah's service
will be held Wednesday
at Collins Funeral Home.
There were two pit bulls in Isaiah's household. The second dog, a female, was not involved in the attack, apparently. Both dogs are currently being held at the Huntington Cabell Wayne Animal Shelter. Huntington city officials have filed a motion in court to have the attacking pit bull euthanized. Prior to 2005, the city
adopted an ordinance
that declares pit bulls and wolf hybrids "dangerous." The provision requires both to be
registered
and
muzzled
when taken off property.
Planting Propaganda
Early this morning, the
Herald-Dispatch
published an article
to place doubt in the public's mind that Tiny is truly a pit bull. Isaiah was "mauled by a dog
believed
to be of the pit bull breed," Courtney Hessler states. She then proceeds to write a pro-pit bull "public relations article" featuring rescuer Capri Billings, who fears Isaiah's death will set back advocacy for the breed for years. Hessler also quotes Billings' fraudulent claim that pit bulls are impossible to identify without DNA testing.
For 25 years appellate courts across the U.S. have ruled that a dog owner of ordinary intelligence can identify a pit bull.

- DogsBite.org
Hessler does not stop there. In the wake of a family pit bull killing a child, it was important to include Billings' false and dangerous claim that pit bulls have a "natural affinity toward children" -- the
debunked Nanny Dog myth
. Before Isaiah is even buried, it was also important for Hessler to repeat Billings' plea of encouraging citizens to "step outside their comfort zone" and "get to know" pit bulls better -- a dog breed that
kills more people each year
than all other breeds combined.
For evidence that pit bulls do not pose a higher risk of attack than other breeds, Hessler cites the AVMA's 2014 lobbying pamphlet. The pamphlet is designed to obfuscate "bites" versus mauling injuries and obfuscate "breed identity." (See:
Selling a lobbying pamphlet as science: Analysis of the May 15, 2014 AVMA pamphlet "Literature Review on the Welfare Implications of The Role of Breed in Dog Bite Risk and Prevention"
by animal behaviorist Alexandra Semyonova).
Hessler neglects to include any
peer-reviewed studies conducted by doctors
of level 1 trauma centers, which treat the most severe injuries. Of the
11 studies published in medical journals
since 2009, 10 show a higher prevalence of pit bull injuries and the majority show that pit bulls inflict a higher severity of injury than other dog breeds. The most recent study, a review of 1616 dog bite injuries at a
pediatric level 1 trauma hospital in Georgia
, even issued a warning to parents:
"Strong consideration to avoidance of any interaction between pit bull breeds and young children, particularly infants." - Characteristics of 1616 Consecutive Dog Bite Injuries at a Single Institution, Clinical Pediatrics, July 2016
What happened to Isaiah and his family is horrific. The pit bull had never shown aggression before. When it did, it cost the boy his life. The two media examples above -- one from WSAZ and the other from the
Dispatch
-- show a stark contrast in the wake of this boy's death. The first interviews a family member and focuses on the tragic loss of Isaiah. The second is a pit bull PR "scramble" that plants propaganda after a family pit bull brutally killed a child in its household.
---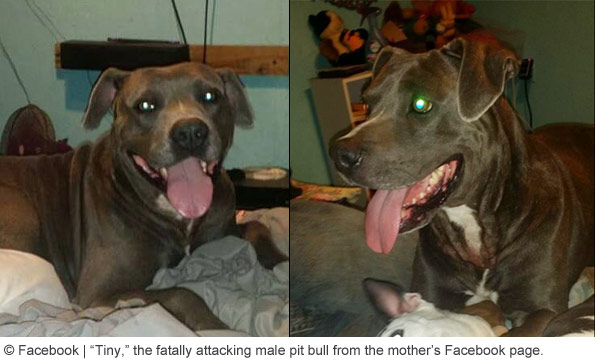 ---
12/03/16: Killed by Family Pit Bull
City of Huntington Communications Director, Bryan Chambers, has confirmed that a 6-year old boy was killed by a male pit bull that resided in the child's home late Friday evening. The deadly attack took place at a home in the 2600 block of 9th Avenue in Huntington. The boy was rushed to Cabell Huntington Hospital in Huntington, where he later died of his injuries. The pit bull was taken into custody by animal control officers. The boy's death remains under active investigation.
Huntington Police Chief Joe Ciccarelli also
confirmed the dog involved in the fatal attack
is a pit bull, reports the
Herald-Dispatch
. The attack occurred just after 9 pm Friday. Scanner traffic at the time indicated the boy suffered serious injuries to his head and neck, as family members had stated earlier in their Facebook posts. Scanner traffic also indicated the dog was aggressive when first responders arrived on scene, reports the
Dispatch
. The boy died of his injuries Saturday.
12/03/16: Family Dog Kills Boy
Huntington, WV - A dog killed a 6-year old boy Friday evening, according to Huntington Police Chief Joe Ciccarelli. The deadly attack occurred on the 2600 block of 9th Avenue. WSAZ reports the child and dog were living in the same household. Detectives from the Family Crimes Unit and Child Protective Services also responded to the scene, Ciccarelli said. Investigators have been in contact with the prosecutor's office who will review the case to determine if charges will be filed.
Family Member Posts Photos
Police have not released the identity of the boy. A family member, however,
shared photos of a boy on her Facebook page
. Page wrote in part: "Everyone who prays please say a prayer for me and my family!!!! This morning I got the news that no big sister would ever want to hear!! My sweet 6 year old baby brother Isaiah Jacob (Franklin) got killed by a Pit Bull. I never dreamed this would happen and it is by far the worst thing that I could ever wake up to. This is truly a nightmare."
Another family member also
posted publicly on Facebook
about the boy's tragic death. "Last night my great nephew 6 year old Isaiah Jacob Franklin went home to be with Jesus," Sandra Workman wrote six hours ago. She also confirmed the attacking dog was a pit bull. "Jacob was bitten in the back of his head or neck by a Pittbull. Please don't ask details. Just continue to pray for all the family," [sic] she wrote. Police have not released the breed of dog or the boy's name at this stage.

View the DogsBite.org Google State Map:
West Virginia Fatal Pit Bull Attacks
.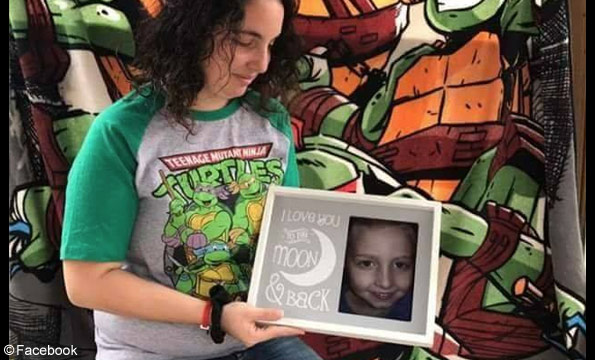 Huntington Herald-Dispatch articles archived:
Courtney Hessler, "Motion filed to euthanize dog involved in fatal attack," Huntington Herald-Dispatch, December 6, 2016 (www.heral-dispatch.com) URL:http://www.herald-dispatch.com/news/motion-filed-to-euthanize-dog-involved-in-fatal-attack/article_3a0a0146-d2e2-5797-810e-0c6afc47d6ce.html. Accessed: 2017-03-27. (Archived by WebCite® at http://www.webcitation.org/6pGhLqmNp)
Bishop Nash, "Six-year-old dies after pit bull attack in Huntington," Huntington Herald-Dispatch, December 3, 2016 (www.heral-dispatch.com) URL:http://www.herald-dispatch.com/_zapp/six-year-old-dies-after-pit-bull-attack-in-huntington/article_6aca0a2e-b991-11e6-8e26-6f28c7645998.html. Accessed: 2017-03-27. (Archived by WebCite® at http://www.webcitation.org/6pGhUj8PC)
Related articles:
10/10/16:
Special Report: Level 1 Trauma Center Dog Bite Studies in All U.S. Geographical...
10/10/16:
Table: Retrospective Level 1 Trauma Center Studies of Dog Bite Injuries Published...
11/30/15:
2015 Dog Bite Fatality: 2-Year Old Boy Fatally Attacked by Pit Bull-Mix in West Virginia
03/19/15:
2015 Dog Bite Fatality: Pit Bull Kills Man Trying to Save Heart Attack Victim in Wheeling
Labels: 2016 Dog Bite Fatality, Fatal Pit Bull Attack, Pit Bull Kills Family Member, Unpredictable Attack, Unprovoked Attack, West Virginia

Please donate to support our work
DogsBite.org is a 501(c)(3) tax-exempt public charity organization. Learn more »
posted by
|
permalink
|
21 comments
|

email
|

blog rss
|

comment rss

21 comments:

K-Hart | 12/03/2016 10:04 PM | Flag
Another beautiful little soul lost to a pit bull. What a horrific thing to experience, and just before Christmas. My condolences to the family of this little guy. I have a 6 year old, and this just hurts to read.
The FB posts ask for prayers for the family, which I will do. I also pray for the protection of the children who are still being exposed to the unpredictable, explosive violence of this breed.
Of course, the PPP (pro pit propaganda) has already begun. Somehow the innocent little Isaiah will be responsible for his death via bumping, harassing, or somehow provoking the mauler into its death inducing attack.
My Christmas wish this year is the elimination of mauler breeds from this earth.

monii31 | 12/04/2016 6:26 AM | Flag
Another pit bull. Surprise suprised. Poor little boy. He is with the angels now and not suffering anymore. I'm tired of reading about pit Bulls mauling and killing people. They need to be exterminated. Go find a friendly dog breed!

Shara Hampton | 12/04/2016 7:04 AM | Flag
This appears to be the mother's Facebook profile - found it while looking at the fundraiser page for the boy's funeral. She commented on the fundraiser that it was her boyfriend's pit bull and the dog had played with her son for a year? https://www.facebook.com/EfIfCFmom


I want a cute purse | 12/04/2016 7:18 AM | Flag
I also have a 6 year old and this is devastating news. You and I will be praying for the same things. So sorry for the family and the suffering of this little boy.

Your Quiet Neighbor | 12/04/2016 8:48 AM | Flag
Taken into custody by animal control. Why are the taxpayer dollars being wasted on such a thing? Put the dog down.

Ka D | 12/04/2016 9:34 AM | Flag
From what I understand the dog once again belonged to someone who was staying with them. I'm all for 'helping someone', but if they have a pit bull you tell them the dog can't come. If California has the big one my cousins are welcome, but their pit will be left in the desert with a bullet hole or five.

Where The Sand Pea Grows | 12/04/2016 11:15 AM | Flag
I also can't wrap rational thinking around it. Immediate death ensures that no more humans or pets can be killed by a known mauler; they can chop its head off and send it to the lab to make sure it didn't have rabies; it saves paperwork and paid time of employees to keep the dog until it has its "day in court;" and the cost of a bullet versus the cost of several injections is a whole lot cheaper.


Colleen Lynn | 12/04/2016 12:04 PM | Flag
We do have photos of the blue male pit bull. Police have not even released the boy's name yet. So we are just waiting on some of these things before moving forward.

Pam Ashley | 12/04/2016 1:15 PM | Flag
My heart is broken for every family torn apart by pit bulls. Pediatricians strongly recommend that children are never around pit bulls.

NationalPitBullVictimAwareness.org

K-Hart | 12/05/2016 2:40 PM | Flag
The comments on the fundraiser page are very interesting if you read between the lines. The people defending the breed (many apparently family of the victim) are so terrifyingly ignorant. "I'll tell you that German Shepherds and Huskys attack everyday and you never hear about it." Or "chihuahuas and pomeranians are way more vicious than pit bulls."
What do these people not get? When is the last time a chihuahua or pomeranian decapitated an infant or eviscerated a living human being? I was bitten by a hamster once. I'm still here. The difference is that pit bull bite victims never walk away rubbing a superficial wound.
I know I'm preaching to the choir here, but I am just so disgusted by people who defend baby killers. A child is dead and they still have the gall to defend the dog who murdered the child.


Your Quiet Neighbor | 12/06/2016 8:02 AM | Flag
And, let me guess, that fundraiser won't meet its goal. Why? Because of those comments.

Colleen Lynn | 12/06/2016 7:10 PM | Flag
This post has been updated to include the dog's photo and more.

Gail Rosbach | 12/06/2016 10:05 PM | Flag
I have seen this tragedy.so many times that I just don't know what to say. I am always trying to write something clever, or from the bottom of my heart, or something so meaningful that other parents with Pit Bulls will realize the danger that Pit Bulls present to their children, so, once again I can only say RIP, sweet angel

GtownV | 12/09/2016 11:13 AM | Flag
I have a 7 year old and this is just . . . - one of the reasons I take such long breaks. I don't know how full time
Advocates like Colleen and Jeff do it. Right now, I'm embroiled in a "debate" on my "next door" app. My neighbor posted there was a pit bull on the loose and you would have thought she wrote "I'm going to kill all of your pets". Instead of a "thank you for thinking of your neighbors safety", she's just getting a ton of crap. I live in one of the most wealthiest communities in this part of the South- maybe even the country, but from the posts of my neighbors- we do not sound like people who are educated or could make good decisions. To put it bluntly, the sophistication level does not match the neighborhood in which we are living. All I can do is thank the woman for warning us as my 11 year old walks home from school everyday and it's a concern. Oh- but let there be an African American walking around this suburb, Nextdoor neighbors would be falling over themselves thanking her and telling her how courageous she is for not being PC.

Sorry to vent on this boy's tragedy. It just speaks so close to home.

Your Quiet Neighbor | 12/09/2016 12:32 PM | Flag
GtownV, I see the same stuff on my Next Door. All kinds of mewling about the poor widdle lost pibble.

And someone recently posted some advice on what to do if attacked by an aggressive dog. Well, we all know that "aggressive dog" is another way of saying "pit bull."

I responded by posting a link to DBO. To my utter and total amazement, I wasn't chastised for doing so. In fact, someone even thanked me!

Little by little, our side is making progress.

EyesOpened | 12/10/2016 4:19 PM | Flag
Another terrible tragedy with more bad decisions, propaganda, and ignorance ultimately leading to the worst outcome possible.

Reading about these incidents day after day is difficult and frustrating. I don't know how all of you do it--I just discovered and started researching the pit bull problem within the last year or two. I am sick to death of hearing the same tired lines repeated over and over, and I'm so thankful to blogs like this one, Daxton's Friends, and others for providing truth among the lies.

Has anyone else noticed lately that there is now only one headline regarding this child's death and probably at least half a dozen about the "hero" pit bull who "saved" the teen from a rape? Sigh.

Colleen Lynn | 12/11/2016 1:54 AM | Flag
I want to thank all of our commenters! We really like to hear your thoughts. The Blogger commenting system is not the greatest and because we have moderation turned on, they move a lot slower too. On desktop, we also can't have nested comments where people can "reply" to each other. This feature is available on mobile, but moderation is "flat" (like desktop). So when moderating, because we are on desktop, we don't know if a person is replying to someone or not. So basically comments look a lot different on desktop versus mobile! This can cause some confusion on our moderating end. Please contact us directly if you have any questions.

Ka D | 12/11/2016 10:05 AM | Flag
"We don't know what happened"- what happened was YOU, all of your family, has ZERO breed knowledge. This is classic pit bull behavior. The information IS out there is you take three minutes on the internet to LOOK for it. Ban the breed, end its deed. There is no need for pit bulls.

joelande | 12/12/2016 8:22 AM | Flag
Courtney Hessler and Capri Billings belong in jail for lying to the public about fighting dogs. In their urge to help breeders, dog dealers like Capri, and dog fighters sell more dogs, they are lying to people and getting children killed.

When will parents and grandparents start to take action on pit bulls in homes with children? Zero tolerance for fighting breeds around children.

Ka D | 12/18/2016 8:13 PM | Flag
Check this out- a new children's book about a child loving fight bust pit bull! These people have NO shame! http://www.galunker.com/

Your Quiet Neighbor | 12/19/2016 6:53 AM | Flag
And it's selling like hotcakes, right? RIGHT?