Saturday, November 22, 2014
Mother Pleads for Enforcement
UPDATE 11/22/14:
After the tragic mauling death of 8-year old Jayla Rodriguez, Pine Ridge Indian Reservation residents are reeling in grief. Jayla had been sledding near the Crazy Horse housing complex when she was attacked by the dogs. Law enforcement officials still have not located the attacking dogs and continue to investigate the circumstances around the girl's death. One mother, however, is calling on Oglala Sioux Tribe officials to enforce the existing animal control ordinances.
Three years after Ellen Fills Pipe's son was attacked by pit bulls in 2003,
Oglala Sioux Tribal Council passed Braedon's Law
banning pit bulls, rottweilers, doberman pinschers and other vicious dogs from the reservation. The ordinance also allows law enforcement to confiscate and euthanize these dogs. Fills Pipe's son Braedon was 5-years old when he was viciously attacked by the dogs. He underwent 15 facial surgeries and still has nightmares of the attack today.
Fills Pipe is deeply saddened that the little girl's death could have been prevented. "Losing any life is so traumatizing," she said, "and to know it could have been prevented if we enforced Braedon's Law and enforced our animal code period." She said it was especially tragic because her son had been a mentor to the young girl who was killed by the dogs. "He talked about how angry he was that Braedon's Law wasn't being enforced and now his little best friend is gone," Fills Pipe said.
"If all it takes is to sit down and rewrite some laws and make sure they're being enforced ... We need to do it immediately."

- Ellen Fills Pipe
In other painful news
, tribal authorities are being
pounded on by the media
for rounding up non-compliant dogs and putting them down. The tribe is carrying out the tribal law that reads: "Any and all stray unlicensed animals not displaying a current rabies tag that pose a threat to the health and safety of persons residing on the Pine Ridge Reservation will be destroyed immediately." Authorities are being this aggressive because they
have not located
the dogs that killed the child.
The situation is extreme readers, not just because of the death of a child, but an
extreme
lack of resources. Not only is Pine Ridge (Shannon County) in the lowest bracket of income in America, it is the
second poorest place in all of America
, according to Census data (See:
YouTube video of reservation
). Slate published a
short version of Aaron Huey's photo essay
in 2011, whose effort to photograph poverty in America led him to Pine Ridge. The
long version was shown at TEDxDU
.
"The life-expectancy rate for men is between 46 and 48 years old. Roughly the same as Afghanistan and Somalia."

- Aaron Huey
The investigation into the little girl's death is continuing. No one argues that the problem of loose unchecked dogs, in addition to abandoned and feral dogs, on the reservation is out of control. One man who lives in the Pine Ridge housing development said he locked up his dogs when he heard about the round up of stray dogs. Adrian Trueblood said he does not walk down the street without a stick in a nearby neighborhood that is filled with "more and meaner" dogs than his own area.
1
There Are No Easy Answers
It appears that no one witnessed the attack. An earlier report stated that a supervising adult briefly left her alone. When that woman returned, she found the girl suffering fatal injuries from a dog attack. Another report said that authorities
believed the dogs were mixed-breed
, but it was unknown how many dogs were involved. What is true is that they may never find the culprit dogs or their owners. Yet another haunting reality for a people who have already suffered so much.
DogsBite.org grieves for the family and friends of Jayla Rodriguez, grieves for the
Red Cloud school system
and all of its staff and students, grieves for the Oglala Sioux Tribe leaders and local law enforcement officers and grieves for all of the Pine Ridge Indian Reservation community. It is with terrible sadness that we must add Jayla Rodriguez to our website. The difficult problem of owned, abandonded and feral roaming dogs must be solved. Pine Ridge, we pray, can do this.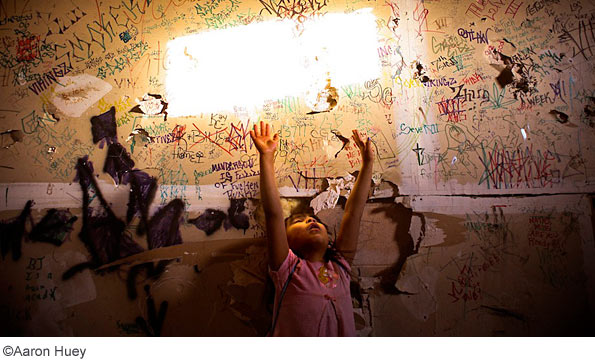 11/19/14: Dogs Kill Child on Reservation
Pine Ridge, SD - On the heels of a
pack of dogs killing a 40-year old woman last week
on the Wind River Indian Reservation in Wyoming, another fatal pack attack occurred on Tuesday evening on the
Pine Ridge Indian Reservation
in South Dakota. Police Chief Ron Duke said the little girl was attacked and killed about 5 pm while she was sledding near the Crazy Horse housing complex. Packs of dogs run uncontrolled in every district of the reservation, according to Duke.
KEVN reports that
police are still trying to locate the pack of dogs
. Acting Police Chief John Mousseau said his department is devoting every available resource to locate the pack so that the animals do not pose any further danger to the community. Mousseau said the FBI and Bureau of Indian Affairs are investigating. The Pine Ridge Indian Reservation is home to the
Oglala Sioux Tribe
and consists of 3.4 million square miles. It is the eighth largest reservation in the US.
The
Pine Ridge Indian Reservation
, like the
Wind River Indian Reservation
, is plagued with crime, violence, poverty, unemployment, dilapidated structures, drug and alcohol abuse and also packs of roaming dogs. As if life were not already brutal and relentless enough for residents on these reservations, they are getting torn to pieces by dogs too. Mousseau summed up the disparaging situation in Pine Ridge back in March and amazingly mustered up a small hint of hope too.
2
It kind of feels like we're not making a dent, like we're just running uphill. But we are still running and trying our best."

- Police Chief John Mousseau
Later in the evening,
the Argus Leader updated their post
. Though police are still not releasing details of the fatal dog attack or the child's name, the article did note that Pine Ridge enacted legislation several years ago that banned several dangerous dog breeds from the reservation. The legislation, named Braeden's Law, was passed after a young boy was mauled by pit bulls. The tribe's new law bans pit bulls, rottweilers and doberman pinschers from the entire reservation.
The tribe passed legislation several years ago called Braeden's Law after a young boy was attacked by pit bulls, Mousseau said. The law banned Rottweilers, Doberman Pinschers and pit bulls completely from the reservation, he said, "and any time we come across a dog like that, law enforcement will take and destroy the dog."

- Argus Leader, November 19, 2014
Witnesses interviewed Tuesday were unsure of the breeds involved in the deadly attack or even how many dogs were involved, according to Mousseau. The little girl was a third grader at Red Cloud Elementary. "It's been definitely difficult," said Chris Ives, interim director of communications for the Red Cloud system. Counselors from multiple school systems and Catholic Social Services all came to Red Cloud Elementary Wednesday to help grieving students and staff, Ives said.

View the DogsBite.org Google Map:
Fatal Dog Attacks on American Indian Reservations
.
---
Learn about breed-specific laws on Indian reservations in our State-by-State section
.
Related articles:
04/24/15:
Special Series: Savagery Unleashed: Reservations Seek Answers...
11/17/14:
2014 Dog Bite Fatality: Woman Killed by Pack of Dogs on Wind River Indian...
12/31/12:
2012 Dog Bite Fatality: Pack of Dogs Kills Boy in Cibola County, New Mexico
03/30/11:
2011 Dog Bite Fatality: 55-Year Old Man Killed by Pack of Dogs Near Gallup
03/11/10:
2010 Dog Bite Fatality: Rottweilers at Home One Day Kill Baby on Iowa Tribal Land
08/15/09:
2009 Dog Bite Fatality: Winterhaven Man Killed by Pack of Dogs
07/18/08:
2007 Fatality: Cora Lee Suehead Attacked by Pit Bulls
Photos:
Indian Country Today Media Network
and
Aaron Huey
Labels: 2014 Dog Bite Fatality, Fatal Pack Attack, Indian Reservation, Lakota, Oglala, Sioux, South Dakota

Please donate to support our work
DogsBite.org is a 501(c)(3) tax-exempt public charity organization. Learn more »
posted by
|
permalink
|
6 comments
|

email
|

blog rss
|

comment rss

6 comments:

maultalk | 11/22/2014 1:23 PM | Flag
Excellent call tribal president Bryan Brewer:

Brewer said he has heard no complaints about the roundups yet and is not concerned about a potential backlash from animal lovers. "I'm not concerned about that right now," Brewer said. "I'm worried about the safety of our children."

joelande | 11/25/2014 6:47 AM | Flag
The awful truth is that dog fighting is going on at some of these tribal lands, and some brave souls have tried to raise the topic in the past, in fear for their families lives, only to be ignored or silenced.

The latest victim, the lady who was attacked, clearly said there were 6 pit bulls that attacked her but oddly those pit bulls now can't be found.

It isn't too hard to guess what happened. Fighter dogs are worth money, and there is also a concern about exposure of fighting activities now when there is scrutiny.

Tribal lands also have been used for dog dumping, and poor tribes have been neglected by veterinarians who won't help them with spaying, and animal groups that are pusuing the No Kill agenda who don't want to face the reality that these packs of dogs need to be collected and some euthanized because there are no homes for them and they are dangerous.

There never should be dogs running loose anywhere because it results in human injury and death, and that is without even going into the disease and parasite issue.

No Kill supports animal abandonment, and affluent people in confortable and safe suburbs in places like California will condemn the tribes for collecting these dogs that also suffer from this abandonment, and put pressure on them to let the packs reform. No Kill just doesn't care about anything- human, animal, not a care. They care only about the agenda and domination.

Dogsbite has covered this issue before and I was interested to look back and see comments that are as true today as they were years ago

http://blog.dogsbite.org/2010/03/2010-fatality-new-pet-rottweiler-kills.html

joelande | 11/25/2014 6:53 AM | Flag
I also have been reading discussions of the fact that some of the abandoned dogs forming these packs on tribal land were abandoned there by non-tribal people.

That is what happens when animal control in non-tribal cities and towns suddenly announce they are No Kill and slam the doors of the shelters shut, or have waiting lists, and stop picking up stray dogs. The animals have to go somewhere, and the tribes are one group of the victims that have had to deal with the aftermath of the No Kill disaster.

joelande | 11/25/2014 7:06 AM | Flag
I went to look for that attack, and I think this article describes that, and also goes into detail about other problems with dogs, especially aggressuive breeds, and tribal lands.

http://www.utsandiego.com/news/2009/apr/16/valley-center-chairman-says-tribe-concerned-about/

Colleen Lynn | 11/25/2014 10:46 AM | Flag
Depending upon the reservation, there may be an endless number of problems concerning abandoned and owned dogs allowed to roam. Of the attacks that occur on reservations (unless it is very severe or fatal), they are unlikely to reach the media. So it is hard to gauge how frequent attacks are. There are consistently issues with reservation dogs (whether they have an owner or not) that inflict damage off the reservation, then return. This usually sets up a near impossible jurisdiction issue for people and animals attacked by these dogs. Then there are the many reports of people dumping dogs on or near reservations as well. I think the problems with aggressive breeds vary significantly amongst reservations. Though it is difficult to track down tribal pet policies and ordinances, some certainly have developed policies to limit these dog breeds (http://www.dogsbite.org/legislating-dangerous-dogs-indian-reservation.php). Dogfighting happens all over the country. It is extremely rare that we have heard of it ever occurring on reservations. If it were a problem, there are concerned animal welfare organizations (HSUS/HSVMA and outreach programs) that would be talking about it (http://lakotaanimalcare.org/).

We have not examined the role of no-kill rescues with reservations, except for the fact that some claim to "rescue rez dogs" and find them "forever" homes.


April Gawboy Holman | 1/08/2016 1:17 PM | Flag
Why wasn't Braeden's Law banning Pit Bulls/other dangerous breeds on the rez actually carried out? There was at least one Pit Bull, maybe more involved in the latest killing of this little girl. Photos can be found on-line both loose and after some dogs were rounded up.