Wednesday, October 15, 2014
Dog Bite Victims' Advocacy Group Turns 7-Years Old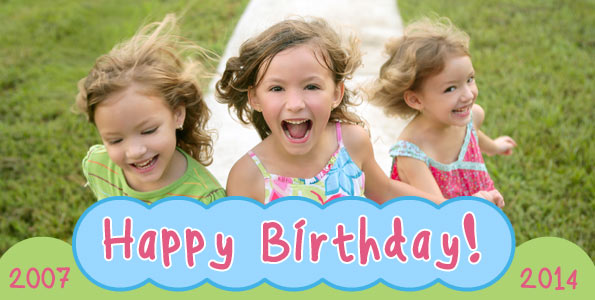 Austin, TX - October 15, 2014 marks the seventh year that DogsBite.org has been operating on the World Wide Web educating the public, dog bite victims, attorneys, doctors, law enforcement, journalists and policymakers about the growing epidemic of serious and fatal dog maulings in this country. The vast majority of these severe attacks are inflicted by a
handful of well-documented dangerous dog breeds
. Our website is now over 2,200 pages and hosts over 500 PDF files.
The cornerstone of DogsBite.org is conducting high quality research and analysis about U.S. fatal dog maulings that identify underreported high-risk injury scenarios, primarily involving children. We uncover trends that are unknown to the CDC and other researchers. For instance, in 2013, 38% of all dog bite fatality victims were either
visiting or living temporarily with the dog's owner
when the fatal attack occurred, up from 32% in 2012. Young children accounted for 83% of these deaths.
Our dedication, research and analysis saves lives by providing parents critical safety information that is often not widely distributed.
At the end of 2014, DogsBite.org will have collected
10-years of U.S. dog bite fatality information
. It is our mission to collect and closely analyze this data, including subsequent criminal trials and legislation that comes in response to a devastating fatal dog mauling, because the fundamental U.S. government agency that
should be closely tracking this information
, the CDC, stopped in 1998. It is our mission to prevent these horrific attacks no matter the hurdles that lay in our path.
In 2011, we launched
Fatal Pit Bull Attacks - The Archival Record
, tracking the growing number of Americans killed by pit bulls. As of today, 255 people have been mauled to death by pit bulls since the CDC stopped tracking breed data in 1998, and since 1980, 336 killed. Earlier this month, we launched a separate list:
Fatal Pit Bull Attacks - Child Fatalities
. As of today, 133 children have been struck down by these dogs since 1998, and since 1980, 184 dead. This is unacceptable.
Good Strides, Still a Ways to Go
Despite our strides over the past 7-years, we still suffer a difficult fate: Many parents do not find us online until it is too late.
Many parents are "so close" to understanding the danger
these dogs pose to their children, but still agree to a "temporary" situation, allowing the dog to stay in their home for a short while, or allow their child to visit the home of a spouse or babysitter who owns a pit bull -- a risk factor today that accounts for nearly 4 times the number of deaths inflicted by chained dogs.
Why don't more of these parents
just say no
, especially when they already have misgivings? Because the readily available information (pumped out by Cesar Milan, AVMA and the
Pit Bull Propaganda Machine
) claims "
It's all how you raise them
." Add to this that the common understanding of a "dog bite" is a minor injury that might require a few stitches. Many people simply have
no idea what a "mauling injury" entails
, permanent disfigurement or loss of limbs.
As stated in our CDC Remedy document,
93% of all dog bites fall into the "garden variety" category
requiring very little medical attention. The remaining 7% is the focus of DogsBite.org, severe injuries requiring emergency room treatment (5%) or hospitalization (2%) and in some cases death.
1
When more parents understand severe "mauling injuries," they can make better choices, one of which is to simply
say no
if asked, "Can I bring my pit bull into your home?"
A Special Thanks to Our Donors
Our website, ongoing research and our ability to travel to locations to present vital testimony would not be possible without donations from across the country and around the world. We thank all of our donors so much for making our mission possible and for making our 7th birthday a reality. You have had great faith that we would persevere and
we ARE!
Together, with your continued support, we will keep fighting and we will see an end to senseless "mauling injuries" and fatal attacks.
Key Benchmarks in Past 7-Years
Lastly, every year brings new benchmarks of progress. The last 12-months in particular mark the growth of the victims' advocacy movement across the country. There are so many new websites, blogs and Facebook pages advocating on behalf of victims and breaking down the dangerous myths proliferated by pit bull owners that it is hard to keep track! With that, we leave readers with some of the key benchmarks of DogsBite.org and the advocacy movement over the last 7-years.

Donations to DogsBite.org are tax-deductible
Help keep our mission of prevention alive by contributing today
1
Section II: The CDC Obfuscates "Bites" with Mauling and Maiming Injuries and Deaths (Page 7).
2
We have more years of fatality data than our age of 7 because we also collected data from 2005 and 2006.
Related articles:
03/20/13:
Texas Leads the Nation in Fatal Dog Attacks; Dog Bite Victims' Group Releases...
01/11/13:
DogsBite.org Releases 2012 Dog Bite Fatality Statistics, Features Two New Tracking...
04/25/12:
DogsBite.org Announces Neighborhood Safety Campaign and New Brochure...
11/22/11:
DogsBite.org Releases Hero Stories; Honoring Those Who Risked Their Lives to Stop...
06/20/11:
Founder Colleen Lynn Reflects Upon Four Year Anniversary of Her Attack
Labels: 2013 Dog Bite Fatality, Announcement, AVMA, Breed-Specific Legislation, CDC, Dog Bite Fatality Statistics, DogsBite.org, Happy Birthday

Please donate to support our work
DogsBite.org is a 501(c)(3) tax-exempt public charity organization. Learn more »
posted by
|
permalink
|
6 comments
|

email
|

blog rss
|

comment rss

6 comments:

Dayna Hamilton | 10/15/2014 11:15 AM | Flag
I am so glad DBO exists and does such a great job of documenting this info. So sorry how you got started though... I think your website and others like yours have helped me to become aware of this dangerous breed of dog and helped keep my family and myself safe.

Colleen Lynn | 10/15/2014 4:07 PM | Flag
Email sent in from Texas resident - 3:50pm
-------------------

"Dear Colleen,

Congratulations on seven years of intense "waking up" of communities, neighborhoods and government, who were totally unaware of this problem, or the problem was hidden by local government or animal control groups.

These secrets are slowly being opened for citizens to begin to understand what is happening in their neighborhoods, that they can be attacked and murdered walking to the mailbox and no one is held responsible. Citizens can report aggressive behavior by these dogs, but local government does not respond. Many local governments see themselves as caretakers of dogs, rather than neighbors, which is why they call themselves "animal care" groups.

The legal system is beginning to see how our rights are being minimized, and one appellate court in Maryland called pit bulls Inherently Dangerous. More crimes against citizens by dangerous dogs are being investigated by community police and sheriff departments and pressing criminal charges.

There is still more to go as state governments make laws that are unenforceable or even unknown to some counties. States are often political and will follow the "party" rather than the need for safety in their neighborhoods. The federal government discourages the Centers for Disease Control from reporting information about dangerous dog attacks throughout the country. Studies by one group of medial doctors did research in their hospital and found that dog attacks are underreported. It means that some of the dog maulings and deaths in your neighborhood or state are not reported to the public via the newspaper or police department, or the Centers for Disease Control. The Veterinarians' influence of this data, to make dangerous dogs look harmless, is sad but true.

Aurora, Colorado will vote soon as the long-term ban of pit bull has been brought up for a vote. Animal fanatics hope that pit bulls will roam their streets. You keep giving them the information they need to maintain their ban and keep their cities safe. Please donate today for community safety, that the ban will be maintained, and that this community will not be overcome by pit bulls!

Haven't we all had enough?"

Cat and Daisy Lynn Rudert | 10/15/2014 7:21 PM | Flag
Dear Dogsbite.org I am forever grateful for your dedicated, educated, and devoted efforts to collect rich data that will provide decision makers with the knowledge they need to make important safety decisions for others. I splurged toay and enjoyed a cupcake in your honor! Happy Birthday and I hope for decades more! Cat and Daisy Lynn, bassethoundtown.com

Farmer Jane | 10/19/2014 8:13 AM | Flag
Colleen, thank you so much for the effort and time that you give, and for the voice of sanity that you provide. However, I feel that the battle is being lost. I don't know if it's just the area I live in, but there are more pit bulls as pets than the statistics show. I seriously fear that there will soon be no other dogs. I watched a parade the other day put on for the University of Florida's homecoming. The whole city of Gainesville gets involved. Banks and schools close, and the main roads are blocked off. I only watched about a quarter of it, and I counted 22 pit bulls taking part in the parade. Five were on a float for a local "animal" rescue, which was obviously a pit rescue. The rest were walking with people in the parade. Several had tutus. One was in a baby stroller. The only dog that was not a pit was the German Shepherd K9 with the law enforcement float. Fortunately, it was a good day, and no one was hurt(or, if they were, it didn't make the papers). I guess what I'm trying to say is that these dogs are everywhere. Each one of these owners has no idea that they are living with a ticking time bomb. And if the deaths and maulings don't change their minds, I don't know if the tide can be turned against so many. Those of us that know live in fear. There is no safe place to be outdoors, no neighborhood or park that is pit free. There are just so many.

maultalk | 10/19/2014 7:18 PM | Flag
Are you sure that was not in part participation for Pit Bull Awareness Day? Bully groups across the U.S. all October long have public events or participate in other public events to shine a light on the "breed-ambassadors."

Farmer Jane | 10/19/2014 9:08 PM | Flag
If all of those pits and their owners were there for pit awareness day, it was rather insidiously done. There was no mention of pits by anyone. There were no signs and they weren't together as a group. It was just a pit on a float, or walking with a group, like kids who won a science award, the runners from that mornings run, floats from local businesses, etc. The only group was the animal rescue who were described as a dog rescue by the MC's, but only had pits on their float. I would be pleased to think that some of these had been trucked in to make a presence, but I think they are all residents. Pretty much anyone you talk to around here is pro-pit. Their families have raised them forever and they are all wigglebutts blah, blah, blah. Their total ignorance is pretty scary. Everyone drinks the kool-aide and thinks that all the stories of deaths and maulings are fabricated, exagerrated, or are about dogs that were raised to be violent. "My dog would never do that. He's a real sweetie pie."