Wednesday, May 14, 2014
Victim Recounts Attack
Opp, AL - On March 4, 2014, three family
American bulldogs
viciously attacked 18-year old Ceara Schofield and the dogs' owner, 37-year old Kristina Picktron. Both were hospitalized after the attack. Ceara's injuries were so severe, she was airlifted to Southeast Alabama Medical Center in Dothan. Six days after the attack, Ceara spoke with WAKA in an exclusive interview. Her older sister recently contacted DogsBite.org and shared Ceara's injury photos and a statement:
Ceara is the survivor of a vicious attack by three white American bulldogs. She is 18-years old and was attacked on March 4, 2014. Due to the severity of her injuries she was airlifted to Dothan, Alabama where she immediately under went emergency surgery. She was in surgery over four hours where they pieced her back together. She sustained 45 bite injuries that required over 300 stitches, 100 staples and drain tubes placed into both arms. She sustained bite injuries to her head, neck, ear, both arms, hands, both legs front and back, and her buttocks. The doctors told us they could not give us any reason for her to be alive other than God because of the severity of the injuries and the critical locations throughout her body that were barely missed. We have just passed two months since the accident and it has been a painful and hard two months. We know there is still a long road to recovery ahead of us, but we will continue to embrace each day because Ceara is a fighter and a survivor. If I were asked to give just one piece of advice it would be, CHOOSE YOUR FAMILY DOGS WISELY. No matter how well you think you may know them; Ceara had known these dogs for over four years. Never own more than one powerful dog breed either. By the grace of God Ceara survived a pack attack by these dogs.

- Mary Cain
The three lower photographs depicting her injuries are deceptive in that they show them
after
being stapled closed. This is why we included the top right image of her left arm injury, to show how it looked
before
being stapled closed (See:
image of her left arm after being sewn closed
). With a little imagination, readers can imagine what the rest of her injuries looked like prior to being stapled closed during a 4-hour emergency procedure. Ceara suffered 45 separate bite injuries.
1
During the WAKA interview, Ceara told the reporter: "Well, they bit me twice and then I went numb, so I couldn't really feel anything, besides it felt like they was
trying to play tug of war with me. So it felt like they was snatching me back and forth
." It is no surprise, given this horrific description of
what gripper breeds do
, that doctors told her mother, Anita Adkinson, this is the worst attack they had ever seen and that the bite injuries resembled
shark attack injuries
.
The attack began after Ceara's small dog had gotten out of the room where it normally stayed. As she was chasing it down, the female American bulldog,
who recently had a litter of puppies
, attacked her. The two male bulldogs then joined in. Ceara told the reporter she believed the dogs were trying to kill her and she was right. Kristina, who owned the dogs with her husband, tried to get the dogs off Ceara and was badly bitten. All three bulldogs were put down after the attack.
2
We greatly thank Ceara and her sister for sharing her devastating injury photos. It is important for readers to see up close the results of a gripper breed attack, breeds that "repeatedly attack" and when they clamp down, they "hold and shake" that body part, causing extensive soft tissue, deep muscle and bone damaging injuries. Ceara was attacked by three of these dogs; the owner was powerless to stop them. Kristina laying on top of Ceara, sheltering her, undoubtedly saved her life.
Ceara is 18-years old and extremely brave to come forward with her story. She and her sister do not want this to happen to anyone else. They hope their warning message is heeded by others.
The attacking American bulldogs: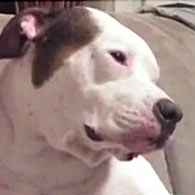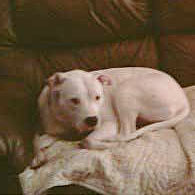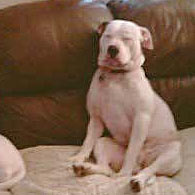 1
If you missed it in the video, Kristina (or other person) drove them both to the hospital. Ceara describes having to hold her arms up in the car to keep from losing more blood. "Every time my heart would beat," she said, "blood would gush out of my arms." Not even a horror movie could sufficiently depict that drive to the emergency room.
2
The elevated risk factor of three gripper breeds in a household, one having just had puppies, is off the charts. All dog breeds in this situation are likely to be more agitated than usual, elevating a "bite" risk scenario. With the gripper breeds, however, we can expect a "mauling" scenario requiring an airlift to a specialized trauma center.
Related articles:
05/04/14:
2014 Dog Bite Fatality: Lee County, Alabama Woman Scalped by Pit Bulls Dies
05/31/13:
Westwego Woman Loses Eye, Ear and Both Arms After Pet Pit Bulls Attack
08/17/12:
2012 Dog Bite Fatality: 23-Year Old 'Dog Rescuer' Mauled to Death by Own Dogs
Labels: Alabama, American Bulldog, Disfigurement Injury, dog Attack Survivor, Gripper Breed

Please donate to support our work
DogsBite.org is a 501(c)(3) tax-exempt public charity organization. Learn more »
posted by
|
permalink
|
3 comments
|

email
|

blog rss
|

comment rss

3 comments:

Sputnik | 5/15/2014 12:57 AM | Flag
You'll surely get a lot of flack for offending delicate sensibilities by posting these photographs. It's important that you've chosen to. The general public needs to see what it is we're talking about when we talk about attacks by these gripping bulldog types. The entire pseudo-scientific community needs to start feeling blowback from the non-corrupted about calling this kind of injury a simple 'dog bite'.

This is why discussion of the issue needs to be taken out of the hands of the so-called 'animal behaviorist' clique that rules at most universities and needs to be put into the hands of medical doctors, pediatric surgeons, plastic surgeons, physical therapists, and therapists who help people deal with devastating psychological trauma. Objective people and people interested in real science, unlike these animal science whores.

I will name names here. The veterinary and animal behavior peer-review system is failing miserably in this issue. Huge amounts of pseudo-science are being published by them. The system is failing because people like Karen Overall, Ilana Reisner, Randall Lockwood, James Serpell, Victoria Voith and their ilk are in control of deciding what does and doesn't get published regarding dog aggression. They and their careerist ilk wave their PhDs around even as they commit scientific fraud and force anyone who wants to join their DVM or PhD club to commit the same fraud.

One of the frauds they commit is calling this kind of injury a 'bite', then saying it's been scientifically proven that dachshunds bite the most (Serpell). By doing this, they purposely mix up two entirely different variables, a scientific mortal sin. They purposely ignore real world statistics, choosing to trade empiricism in for their fantasy world (which they are paid to impose on the rest of us). They will prevent anyone who does portray reality in a research report from publishing, from getting the degree, from getting a teaching position anywhere. This is fraud, it's a scandal, and it's time to stop them.

The images of what gripping bulldogs do have been hidden from the public for too long. I'm thankful that you've decided not to enable this sold-out DVM / PhD clique by going along with their 'bite' obfuscation. These photos show that this clique is on the edge of insanity (or delusional, if you like). It's time to break their stronghold on the issue. One of the ways to achieve this is to show the real variable we're talking about, the one they are trying so hard to hide. Gripping bulldogs do not deliver dachshund 'bites'.

Thank you for your courage, yet again.



Sputnik | 5/15/2014 1:01 AM | Flag
Then a point for lawmakers and law enforcement. Where any state has a 'one free bite' rule, that should mean that after the first bite every succeeding bite counts as another one. Dogs like the grippers that executed this attack should be considered to have used up the one free bite the instant they delivered the second ripping, shearing, dismembering bite.

It's unclear to me why -- even if you do call these catastrophic injuries a dachshund-like 'bite'-- 45 bites (and in many cases hundreds) would legally be considered one free one.

Charlotte Welcker | 5/19/2014 7:56 AM | Flag
@ Sputnik. Both of your comments were excellent. Thank you for being specific as far as the people who are preventing the general public from getting the full truth about gripper dogs and the differences in their attacks.
Also, your point about a singular bite verses multiple bites in a biting incident is something we should all be talking to our representatives about. There is a difference in a dog that bites and the resulting injury requires a bandaid or maybe 1-2 stitches verses a dog that attacks in a way that leaves injuries like pictured in this story. The dog that inflicted minor injury might be salvageable ( with lots of training/testing and lifetime supervision), but any dog that inflicts severe injury shouldn't be allowed back into society. Automatic euthanasia for dogs that inflict severe injury during an uprovoked attack even if it's their first biting incident.