Wednesday, June 24, 2009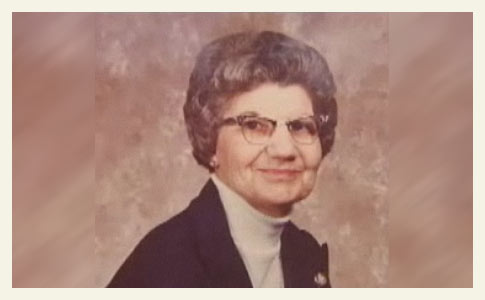 Luna McDaniel, 83-years old, was mauled to death by three loose pit bulls.
Legislation Passes
UPDATE 06/24/09:
After the mauling deaths of Luna McDaniel and 4-year old
Michael Blaise Landry
, state Rep. Rickey Hardy proposed
House Bill 155
. The legislation, known as The "Luna McDaniel and Michael 'Blaise' Landry Act," would allow prosecutors to charge all dog owners with negligent homicide -- a crime that carries a sentence of up to five years in prison and a fine of up to $5,000. The Louisiana legislature passed the new bill unanimously in both chambers in June.
The City of Ville Platte, which already had an ordinance that declared pit bulls "vicious," increased penalties after Luna's death as well. The new law requires owners to carry more liability insurance, and gave officers the right to immediately impound a dog without a hearing if the animal was deemed "vicious." Strong urging on the part of McDaniel's family helped pass both state and local legislation, showing the important role a victim's family can play in advancing new laws.
05/25/09:
Trial Set for Pit Bull Owner
The day after Luna McDaniel died, charges against the pit bull owner, Theo Doucet, were increased to negligent homicide. According to
The Advocate
, Doucet is scheduled for trial June 4, 2009. Following Luna's death, the McDaniel's family helped support House Bill 155, statewide legislation that would broaden powers for prosecutors, allowing them to charge all dog owners with negligent homicide after a fatal attack, as well as stricter local laws within the City of Ville Platte.
09/09/08:
Ville Platte Woman Dies
Ville Platte, LA - Several days after a person providing updates about Luna's condition reported that she had died, it was confirmed in the news. KATC.com, a local news source, confirms that Luna McDaniel, 83-years old, died of her injuries September 4th, 2008. The devastating attack occurred August 24th while she was taking an innocent morning walk. Of her many injuries, she suffered a leg amputation, severe arm injury and both of her ears were badly damaged.
One of the three pit bulls was shot dead at the scene by a police officer. The surviving dogs were later euthanized. The owner of the dogs was given nine citations for 1.) allowing the dogs to run at large 2.) improper confinement and 3.) having no liability insurance (each charge was multiplied by 3 due to 3 dogs). Six of these charges were possible, the latter two, because the
City of Ville Platte
declares pit bulls as "vicious" and requires these owners to adhere to stiffer requirements.
---
09/04/08: Commenter Update
Our commenter reports that Mrs. McDaniel died this morning, September 4, 2008. The hurricane is hampering efforts to gather family together for the funeral. The thoughts and prayers of DogsBite.org and all of our readers are with Luna's family. Luna McDaniel will not be forgotten.
08/29/08: Commenter Update
Another unverified report has been left. The person writes that Luna now has pneumonia and has endured a fever for about 24 hrs. Doctors say she is rapidly declining, and family members are being told to say goodbye. She has been brought out of the induced coma and her responses are not what they had hoped. More injuries are also being discovered, including possible eye damage.
08/28/08: Commenter Update
A commenter left an unverified report of Luna's condition. The person wrote that both of Luna's ears were injured in the attack; her leg was amputated just below the knee and one arm was severely injured as well. She faces about 20 surgeries. She added that Luna did not lose consciousness during the attack, a comment that was also echoed by Jennifer Lowe's family.
---
08/27/08:
Woman Attacked by Pit Bulls
Ville Platte, LA - An elderly woman was severely injured after being attacked by three pit bulls while taking a walk Sunday morning, reports KLFY News, Neighbor Kaura Ardoin, who witnessed the vicious attack, was left visibly shaken. "We seen three dogs...attack a lady," Ardoin said. When police arrived to the scene, the three pit bulls bolted toward the officer. He shot and killed one of the dogs and injured another. The surviving two pit bulls were detained and will be euthanized.
The owner of the pit bulls, Theo Doucet, was given three citations by Ville Platte Police: Allowing his dogs to run at large, improper confinement of pit bulls, and no liability insurance for pit bulls, both are breed-specific requirements in the City of Ville Platte. The victim, 83-year old Luna McDaniel, remains in I.C.U at Opelousas General Hospital in serious condition. According to witnesses, one of her feet was nearly severed. Our hearts go out to Luna and her family.
Related articles:
06/24/09:
Louisiana State Dog Attack Law (HB 155) Wins Final Legislative Approval
06/20/08:
2008 Dog Bite Fatality: Boy Killed by Family Pit Bull in Weslaco, Texas
05/19/08:
2008 Dog Bite Fatality: 7-Year Old Boy Killed by Pit Bulls in Breckenridge
Labels: Ear Injury, Louisiana, Luna McDaniel

Please donate to support our work
DogsBite.org is a 501(c)(3) tax-exempt public charity organization. Learn more »
posted by
|
permalink
|
16 comments
|

email
|

blog rss
|

comment rss

16 comments:

Anonymous | 8/26/2008 6:03 AM | Flag
Why, why, why do people have these dogs? Pit bulls consistently attack senior citizens and children. These people are PREY and they cannot rightly defend themselves. This dog owner ought to be put behind bars for a VERY long time. The Villa Platte community, nor should her family, settle for anything less.

David | 8/26/2008 6:20 AM | Flag
I guess looking for cans is something we can add to the trigger list.
Or blame the victim, she got to close I guess. To close to the none human aggressive pit bulls.

Anonymous | 8/26/2008 9:04 AM | Flag
They have these dogs because they believe the propaganda that says "it's all how you raise them" and they all consider themselves to be responsible owners. They do not believe any of this stuff will happen to them or their dog. Which is why the situation will not improve without government regulation.

Anonymous | 8/26/2008 10:48 AM | Flag
If anyone has any sense of justice in this town the man should go to jail That depends on the law which I'm sure is weak. I'll also bet he doesn't own anything----If he does the family must sue him and take everything he owns.

Anonymous | 8/26/2008 1:37 PM | Flag
Perhaps someone could help me out here.....there are laws against the use of excessive force in the protection of property, maybe someone has the terminology. A legal precedent was set over a case years ago when a couple who collected antique bottles came upon what they believed was an abandoned house. When one of the people tried to enter what they thought was a ramshackle, abandoned dwelling, they were killed as they opened the door; the owner had rigged up a shotgun that was triggered by the door opening. I believe the property owner was charged with murder or manslaughter, maybe someone with a legal background can comment further.

You cannot kill someone for wandering onto your property if they pose no threat to you. You cannot take a gun and shoot a child retrieving a ball from your yard, or a preschooler who innocently wanders onto the grass in your front lawn. You cannot shoot a child selling girl scout cookies, the meter reader or UPS man or gas co employee, a mentally handicapped person who knocks on your front door by mistake, a stranger who is simply lost, or an elderly person with dememtia who may not understand that he or she should not be in your back yard collecting cans to recycle.

A pit bull is a weapon, no different than a gun. There is no moral or ethical difference between taking a gun and shooting someone for coming onto your property, and owning a dog which will indiscrimiately kill anyone who invades its territory. People who own these dogs should be convicted of assault with a dangerous weapon, and in some cases second degree murder.

Anonymous | 8/26/2008 1:38 PM | Flag
Here's another misinformed person. Leave him a message if you get a chance.

http://www.democratherald.com/dhblogs/steve_lundeberg/?p=592#comment-949

blue'smom | 8/26/2008 2:06 PM | Flag
The dog owner usually blames the victim. In this case the dog owner shows the shed where the dogs were "securely confined" and the boards are so rotted and broken this shed would not have held anything. The fence shown in the video is probably 4 feet high and the gate is tied shut with string, laughable for pit bulls. The dog owner was not home at the time of the attack so his opinion is just a guess, "she must have come into my yard." There is absolutely NO proof on the cans story!
Just last week we heard from another pit bull owner, also not home at the time of the attack that the victim "must have broken into my home and that's how the dogs got out, my dogs are never outside." Later investigation on that one revealed the dogs had a violent history.
A few weeks ago still another pit bull owner claimed a young man attacked near his home "must have opened my front door, the dogs were just protecting the house, that's all I can think of."
Think again, these dogs break containment and attack because they are genetically hard wired to do so. Genetics matters...

Anonymous | 8/27/2008 3:42 PM | Flag
Under Section 5-47 of the city code, this pit bull owner can be jailed for up to six months for failure to properly confine his dog and failure to carry insurance. If you multiply this per dog and per violation, the man might face 3 years in prison. If the man broke other violations, such as failing to post a Dangerous Dog sign, perhaps 4.5 years. The City of Ville Platte must send this man to prison.

Anonymous | 8/28/2008 10:03 AM | Flag
All three dogs were put down. Two were shot on the scene, the third was captured later. They ARE blaming the victim, even though the attack occurred in the street, with the gate that supposedly kept the dogs in still closed. Both of her ears are pretty mangled, and she wears hearing aids so this will be a major problem. Her leg was removed fairly high up her shin, just a few inches below the knee. She begins the first of what is estimated to be 20 more surgeries this weekend . . .Her arm is also mangled. The worst of it is that she never lost consciousness throughout the entire ordeal. She is too old to endure this kind of torture. I know the dog owner never meant for this to happen, but keeping pit bulls in a metal shed in the middle of August in Louisiana? Come on, I'd be so uncomfortable, I'd attack, too!

Anonymous | 8/29/2008 6:00 AM | Flag
Lets hope this one doesn't get pushed under the rug as a mere accident.

Anonymous | 8/29/2008 1:09 PM | Flag
Ms. McDaniel now has pneumonia and has been running a fever for about 24 hrs. Doctors say she is rapidly declining, and family members are being told to say goodbye. She has been brought out of the induced coma and her responses are not what they had hoped for. (She should be moving and perhaps vocalizing discomfort and this is not evident.) In addition, more injuries are being discovered, including possible eye damage. (She had 9 noticeable bites to her face, but no visible eye injuries.)

Anonymous | 8/29/2008 10:05 PM | Flag
Here is another vicious attack...

http://www.montanasnewsstation.com/Global/story.asp?S=8923819

The 64 year old victim had a large portion of her ear detached, and extensive wounds to her chin and head.

Anonymous | 8/30/2008 5:18 AM | Flag
The dog resided next to the victim's house, and it is believed the pit bull escaped the back yard fencing.

How many times are we going to have to read this?????!!!!!!!!!

Trigger | 9/01/2008 11:35 PM | Flag
Some interesting comments have been left at the new article's website.

granddaughter: she was found in the street not the yard...the dogs should have never even been in the city limits and should have been properly confined...the owner should be charged with more, she is in critical condition and will probably not make it out of the hospital...so THINK ABOUT THAT WHEN YOU WANT TO BLAME HER AND SAY SHE NEEDS TO BE CHARGED YOU HEARTLESS B****!!!!!"

concerned citizen: This lady who was attacked wanted to live LIKE ANYONE ELSE! Amimals were NOT PUT ON EARTH to have more importance THAN MANKING. READ YOUR BIBLE!

Outraged Family Member: Lonnie, what grade did you make it to before you dropped out of school? Your comments spill ignorance. My grandmother was not in his yard when he was attacked. She was in the street. Were you there are or you just another know it all who thinks they know my grandmother? For your information her family did not condone what she was doing and we tried to get help for her. It was her decision and we could not force her to do anything. What if I told you you had to stop doing something you wanted to do. You wouldn't, you would sneak off and do it anyway. If she doesn't make it, Theo definitely deserves to be charged with manslaughter and I will fight to see he is. I am young enough and have all the time to get justice for my grandmother. If he is crazy enough to own 3 pit bulls without following the proper procedures, he deserves everything he has coming to him. But lets state the truth about most dog owners in Ville Platte since you are so willing to bad mouth my grandmother. MOST PIT BULL OWNERS ARE DRUG DEALERS AND USE THE DOGS FOR PROTECTION. The dogs have the scars of fighting. When the dogs are picked up by law enforcement, the owners STEAL the dogs back and don't pay the fines. The Law needs to start being enforced and not looking the other direction when it comes to the dogs.

Someone with common since: If you have 6 pitbulls with your babies, then you are trying to kill your babies. I am a mother and I did not purchase a home b/c the neighbor down had 2 rots. I love my baby and I will not allow trash like that around my family. I want the best for my kids so that is why I purchased land to build a house on that forbids pit bulls and rots. First of all this lady was not hurting anyone. She did not deserve this. I hope they slam this owner for having some vicious dogs on the loose. If she doesn't not survive, then I pray the owner is charge for man slaughter. By the way, pitbulls are known to turn on the owners and people at any given time. If you had any sense and education then you would not have these dogs with your babies. You need to realize what is more important, some stupid dogs that are worthless or your kids lives. Put your babies first, get rid of that crap. I hope this little lady gets justice.

Anonymous | 9/04/2008 11:43 AM | Flag
Mrs. McDaniel has died this morning. The hurricane is hampering efforts to gather family together for the funeral.

Anonymous | 9/04/2008 6:18 PM | Flag
My condolences.

Mrs McDaniel was the 46th American killed by pit bulls since January 2006.

Some convictions please!